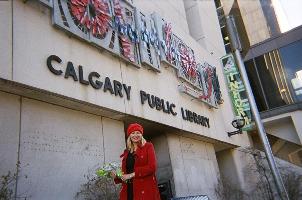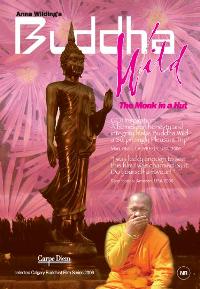 SYNOPSIS:
Wild:One with Nature
Buddhawild provides an opportunity for a group of Thai and Sri Lankan monks, living around their temple in a country far from home, to talk about their committment and way of life in a typically simple and modest Buddhist way. Anna Wilding, gives the commentary with a well-judged mixture of seriousness and humour. An enjoyable experience. A fascinating and illuminating film"
by Janet Taylor
Buddha Wild has been getting some great reviews and good houses. The film keeps rolling along and we thank you for all your support
Buddha Wild is a great opportunity to see the intimate lives of remarkable monks and the Buddhism they represent within the joyous workings of the Asian culture.Join Anna Wilding as she takes you on this unforgettable journey into the lives of lively Missionary monks and the heartland of Asian Culture."

"The monks do not have the freedom that we have, yet they have a freedom that we will never know"
ANNA WILDING-Buddha Wild Monk in the Hut 2006 ©
We hope to be able to share further photos of Premier events with you soon.

Upcoming Screenings

World Earth Week, April 2007, New York










August 2005
In August 2005, in the USA, a successful theatrical screening to benefit Amnesty International was held for BUDDHA WILD with much thanks to Pines Resort at Bass Lake, Yosemite National Park. The event, a beautuful outdoor screening at the edge of the picture perfect lake was attended by several celebrities and VIP's from Hollywood. There were several sponsers for the event including NZ Winegrowers Association who supplied an array of excellent New Zealand wines for the occasion. Please see photos below: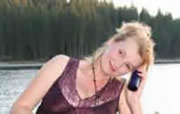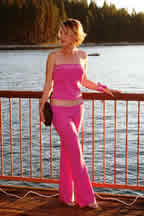 July/ August 2005

Buddhawild provides an opportunity for a group of Thai and Sri Lankan monks, living around their temple in a country far from home, to talk about their committment and way of life in a typically simple and modest Buddhist way. Anna Wilding, gives the commentary with a well-judged mixture of seriousness and humour. An enjoyable experience.
Feb/March 2005

Thanks to the warm support of Rialto cinemes, Buddha Wild – The Monk in a Hut, had a successful sneak preview public screening in its country of origin with a very warm response, sell-out crowd and request for more showings.

The event was also successful in raising funds for the tsunami. These funds were presented formally to Thai and Sri Lankan relief efforts.

The film was throughly "enjoyed" by the full house. Anna Wilding's contribution was "marvellously well judged with just the right amount of seriousness and humour."

JG Taylor-Arts Magazine"